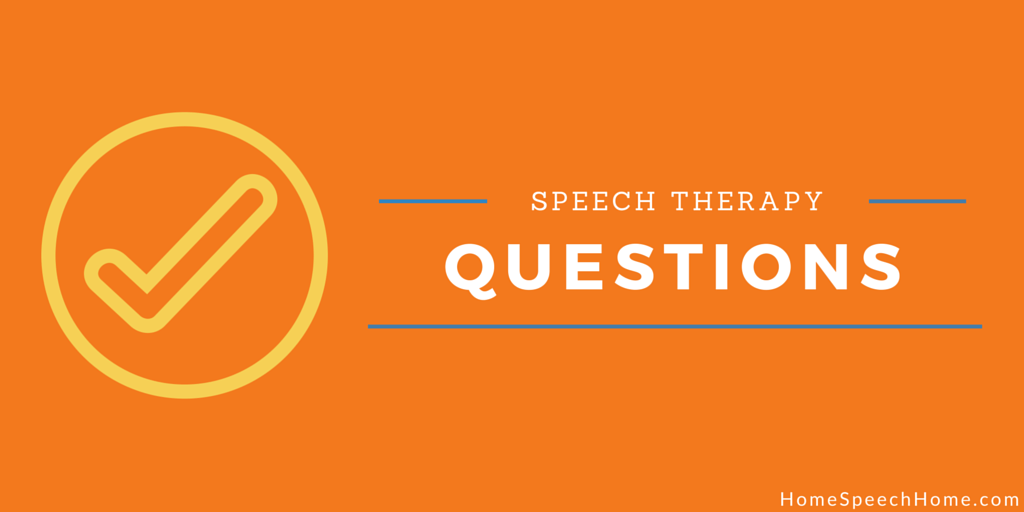 Speech Therapy Questions?
Ask and Answer Them Here
There are many speech therapy questions that people are trying to find answers to. Frequently, our visitors send in their questions to us and we do our very best to answer as many as we can.
To date, I am happy to say that we have answered about 98% of them.
However, as our site has grown and receives more and more visitors each day...it has become more difficult to answer all of the questions that our outstanding visitors (such as yourself) send to us.
Additionally, we have our own experience, philosophy, background and perspective that are different than others.
Thus we created the...
...Speech Therapy Questions Forum.
I'm not sure why I haven't done it sooner but nonetheless, here it is.
This forum is a dedicated place for every one of our site visitors to submit their comments and questions about anything related to speech and language (which believe me is a lot).
It will allow us to answer our visitors questions as well as let other professionals and people with experience do the same. It will be a page for world wide collaboration regarding communication disorders of young and old...
...and we'd like you to be a part of it.
We encourage any questions related to...
Speech-language therapy
Communication disorders
Ethical concerns
Technology in the field of Speech-Language Pathology
Research you've discovered
...to name a few.
Plus it gives you the chance to become a "Web Author" by publishing your own questions and concerns, as well as build your credibility as a professional or someone with their own personal experience, through answering other people's questions.
All in all we want this forum to be a place for people to connect, share, and help each other with any type of communication disorder.
If you or someone you know has questions about speech and language disorders, we hope you will pay it forward and let them know about this resource.
We also invite you to visit often to ask questions or answer them and (at the risk of sounding cheesy) together we can do our own little parts to make the world better.
We look forward to hearing from you.
---
Speech/Language Question & Answer Forum
Do you have a speech and language question that you would like to ask?...then ask away.
Related Questions & Answers
Click below to see questions other visitors have written and/or provide answers to questions...


Freebies, Activities, and Specials, Oh My!
Sign up for Terrific Therapy Activity Emails
Your information is 100% private & never shared.

---
Homepage

>

Speech Therapy Questions Forum
---