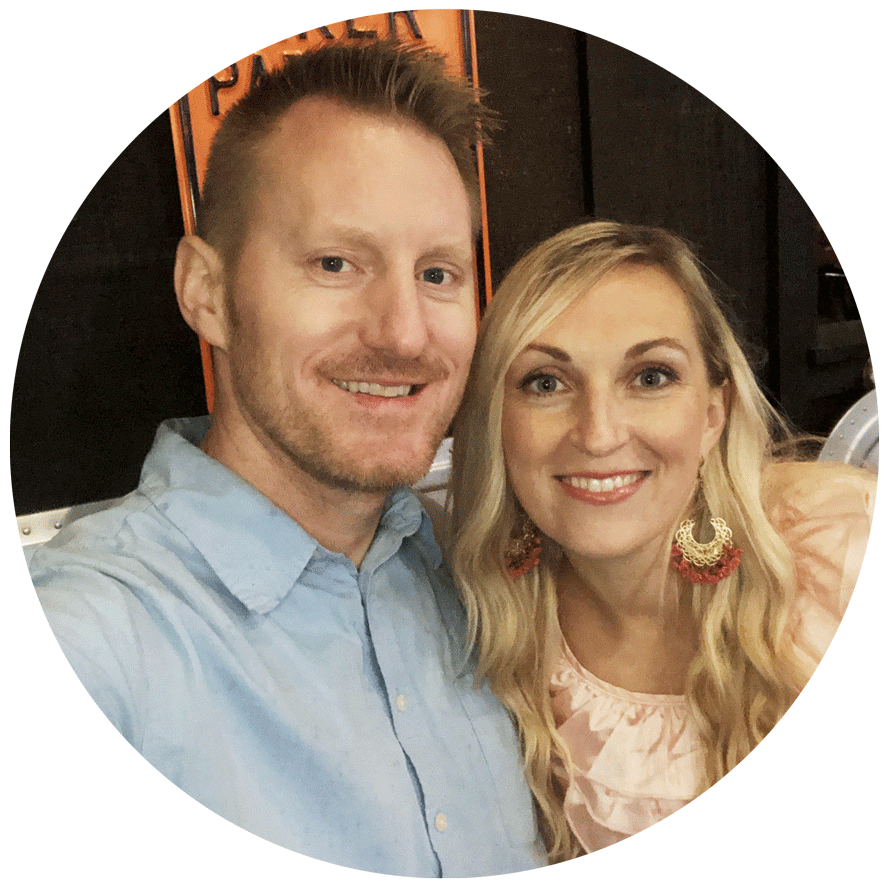 About Us
Hi, we're Luke and Hollie.
Before we were SLPs, we met at Utah State University as undergraduate students in the Communicative Disorders program. After deciding we couldn't live without each other we got married. 

We received our Bachelor of Science Degrees in Communicative Disorders and Deaf Education in 2005 and our Master's of Science Degrees in Speech Language Pathology in 2007 from Utah State University.

After graduation we jumped at the chance to complete our clinical fellowship year while living on the beach in the panhandle of Florida. There we met all of the requirements to receive our Certificate of Clinical Competence or CCC in Speech Language Pathology.
In January 2010, Hollie and I began working on HomeSpeechHome to create therapy ideas, materials, and resources to help parents and therapists worldwide.
Since that time HomeSpeechHome has received visits from over 5 million people in more than 230 different countries.
We appreciate your support and letting others know about our site.
We currently live in Florida and hope that HomeSpeechHome will provide more access to Speech Therapy for both children and adults, promote understanding of our profession, and help people worldwide improve their communication skills.
Want to contact us? Please do!
Our response to Racism
Last updated June 2020
We condemn:
the violent acts that took the lives of Ahmaud Arbery, Breonna Taylor, and George Floyd and others before them

racism, oppression, or unequal treatment of anyone

abuse of power

police brutality

violence 
We believe in and support:
the doctrine of "love God first, and love our neighbor as ourselves" (Matt 22: 37-39)

equality, diversity, and inclusion

that all individuals have the right to be seen and heard

peaceful protesting
We believe and strive to follow these statements from the Church of Jesus Christ of Latter-day Saints:

"Unitedly we declare that the answers to racism, prejudice, discrimination and hate will not come from government or law enforcement alone. Solutions will come as we open our hearts to those whose lives are different than our own, as we work to build bonds of genuine friendship, and as we see each other as the brothers and sisters we are — for we are all children of a loving God."

"Prejudice, hate and discrimination are learned. Thus, we call on parents, family members, and teachers to be the first line of defense. Teaching children to love all, and find the good in others, is more crucial than ever. Oneness is not sameness in America. We must all learn to value the differences.

"It is past time for every one of us to elevate our conversations above divisive and polarizing rhetoric. Treating others with respect matters. Treating each other as sons and daughters of God matters."

"We likewise remind everyone that we must renounce illegal acts such as looting, destruction, and defacement of public or private property. Never has one wrong been corrected by a second wrong. Evil has never been resolved by more evil."

We agree with the American Speech Language Hearing Association's (ASHA's) statement that: "We must identify meaningful solutions that address the challenges facing Black people to enable every person to be heard, to feel safe, and to thrive."
And along with ASHA, we further commit "to engaging in discussions with members about the current racial climate within our country and within our professions."
We agree with and echo Dr. Martin Luther King, Jr's statement that "hate cannot drive out hate. Only love can do that."
---
---