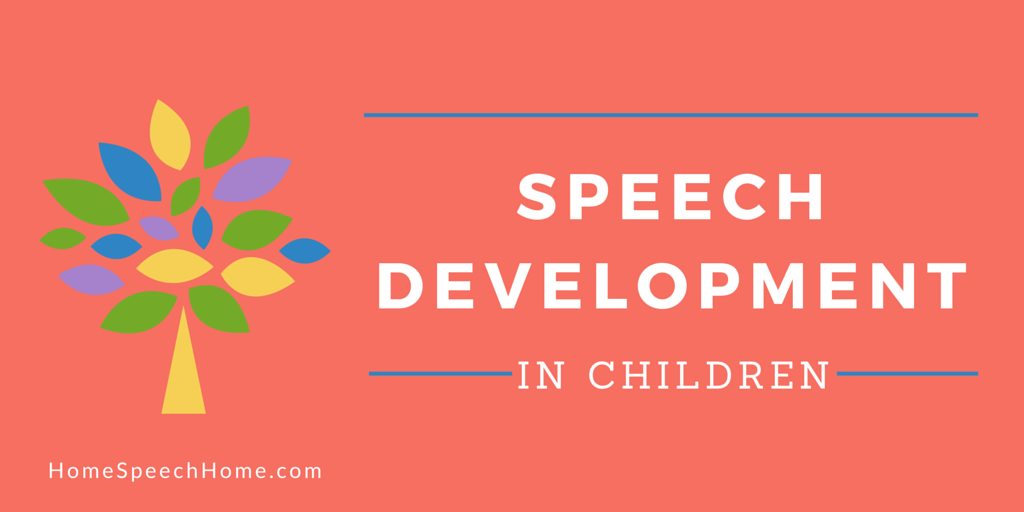 Speech Development in Children
When Does It Start?
Speech development in children varies greatly from age to age. 
This page will answer questions about what sounds your child should be making and at what age.
You can also print out a copy of our development chart for your personal use below.
Typical Development
---
No matter how young or old your child is, you should be able to understand a certain amount of what they say all the time.
We call this speech intelligibility.

AGE
18 months
2 yrs.
3 yrs.
4+ yrs.
Intelligible to a stranger
25%
50-70%
80%
90-100%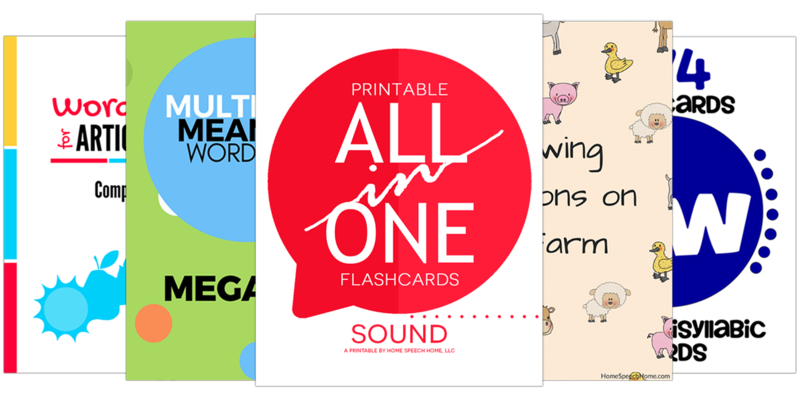 Keep in mind that girls typically develop speech sooner than boys do.
Since the 1930s Speech-Language Pathologists have researched what ages children should be able to say certain sounds.
Each study had slightly different results so Pena-Brooks & Hegde (2000) compared the results and made the following generalizations about speech development in children (below).
You can also get a free download of the information below.
Join our mailing list for fresh therapy ideas, helpful handouts, special invites, deals & more.

Click the image below to download your free chart.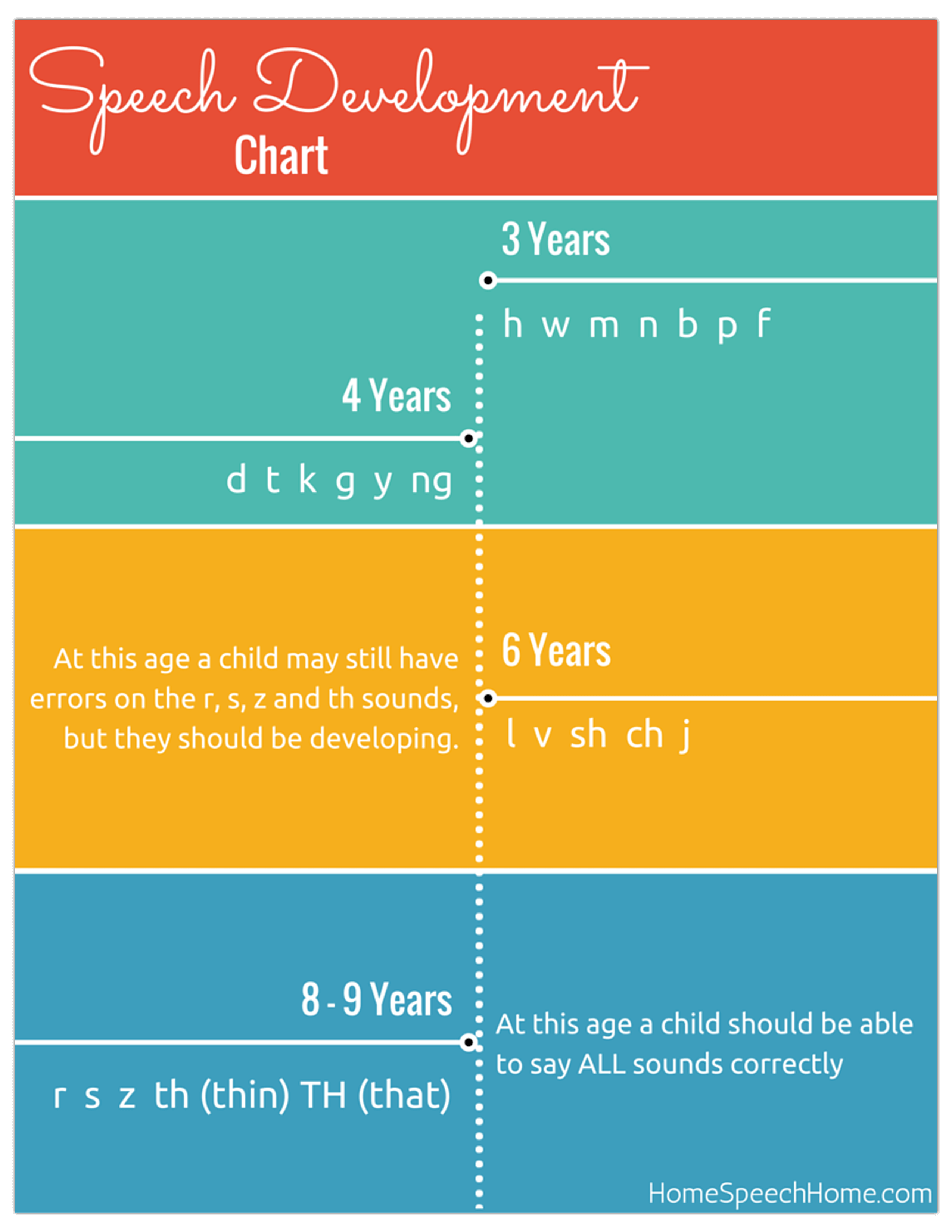 If you know someone who could benefit from the Speech Development Chart, please share it using the share buttons on this page.
Thank you.
Typical Speech Development in Children


By the following ages, children should be able to say the corresponding sounds.

3 yrs
---
4 yrs
---
6 yrs
At this age a child may still have errors on the r, s, z and th sounds, but they should be developing.

---
8-9 yrs
A child should be able to say ALL sounds correctly including:

---
¹Pena-Brooks, Adriana, & Hegde, M.N. (2000). Assessment and treatment of articulation and phonological disorders in children. Austin, TX, U.S.A.: PRO-ED, Inc.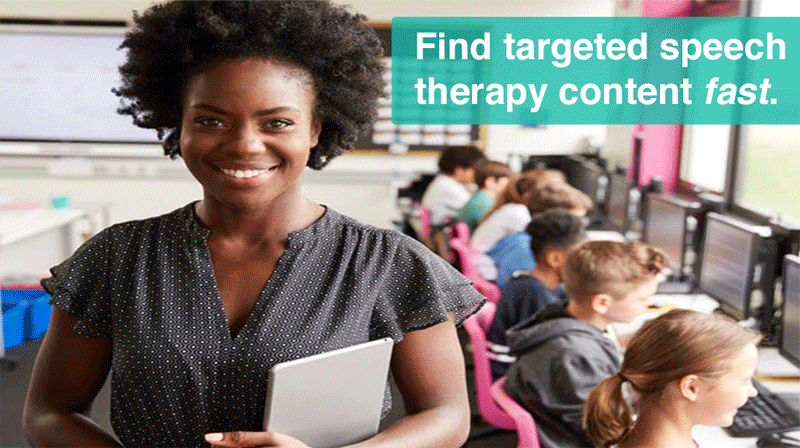 It is true that children who make articulation errors will sometimes "grow out of it"; however, the more errors they have, the less likely they will be to grow out of them.
Additionally, if a child's brother, sister, or parent had speech errors when they were younger, the child will be at greater risk to have errors in their speech. 
If your child is within 2-3 months of an age requirement and is not saying a sound OR not saying it correctly, use our free screener to determine if you should consider taking them to get evaluated by a speech pathologist.
There are typical patterns of speech errors that children often use during development.
If children continue to these patterns of speech past the appropriate age, this is called a phonological process disorder.
See our phonological processes chart to determine if your child is following an age appropriate pattern or not.

Back to top of Speech Development in Children



Freebies, Activities, and Specials, Oh My!
Sign up for Terrific Therapy Activity Emails
Your information is 100% private & never shared.

---
Homepage

>

Speech Development in Children
---