Using the Pie Face Game
in Speech Therapy
This game is almost too good to be true.
It is a child's whipped cream paradise.
My favorite thing about the Pie Face Game in speech therapy is that you can use it as a bribe A-L-L YEAR LONG!

Yes it's messy. Yes it's crazy.
But you will go down in history as the best speech teacher ever!
There are many informative videos about this game on Youtube.
This happens to be my favorite (get ready to laugh!) ...



If you purchase this game, included will be the main contraption that shoots whipped cream, as well as a spinner with random numbers.

The therapy implications are endless!
The rules of the game are simple.
Spin the spinner and the number you land on is the amount of times you must turn the bar holding the hand with whipped cream.
You never know when the hand full of whipped cream will be released!
Some will be lucky, and some will get a face full. The last person to get creamed is the winner!

The obvious way to play the game in therapy would be this: Do what I tell you, do it really well, and you can get whipped cream in your face.
Make your student's work for it!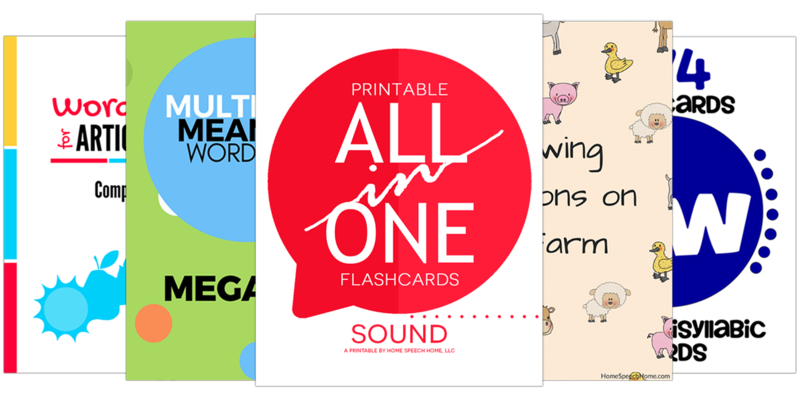 For every spin they take have them do that number of elicitation's before clicking the bar.

But there are many other ways you can use this game as a therapy tool without whipped cream.
You can play pie games all month leading up to the mother-load of all pie games.
Below you will find 7 pie-themed therapy ideas for all disorder types that you can play to get your students excited for the Pie Face Game. 
Luke, Hollie, and their kids recently took the game for a spin as well, check out their pics below...
Get the Pie Face Game and incorporate these fun activities into your therapy.
1. Launch the Cards
---
What would be more fun than using this game to launch objects in the therapy room?
If using flashcards you can launch the cards that they get correct.
You could even build a stack of flashcards on the launching hand as the students get correct responses and launch them at the end.
Home Speech Home has printable flashcards for purchase that are really great if you don't already have cards you like. 
Not using flashcards but still want the fun of launching something?
Use a lightweight beanbag or any other small object.
Once you play around with how far something will launch on the hand, you can position a trash bin in the vicinity and launch little pieces of crumpled paper.
This is a great way to get your students motivated!

2. Using the Spinner
---
I really like the spinner that comes with this game.
It's colorful and the numbers are placed randomly.
Use the spinner during therapy to determine number of elicitation's for articulation or speech goals. 
For any type of speech or language therapy, you can use the spinner by placing cards face down with a number on them that correspond to the numbers on the spinner.
When they spin that number, they choose the matching card from the table.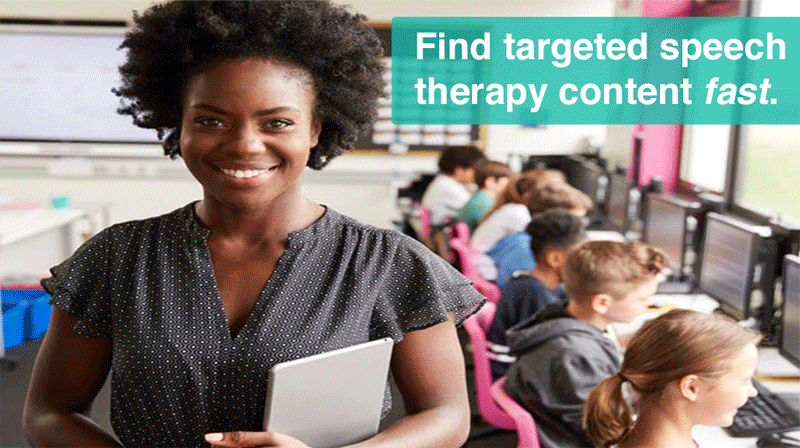 3. Building a Pie
---
Purchase a couple of pie tins, or you may already have them at home.
Tell your students that you are going to make a pie.
Use whatever goals they are working on...if working on articulation, you can make an /r/ pie.
If working on stuttering, you can make a "smooth word" pie.
Be creative!
You can use anything to make your pie...words written on notecards, sticky notes, flashcards, even little objects starting with articulation sounds.
You could also use pom pom balls and each ball represents accurate productions during the therapy session.
When all the objects are in the pie tin, have the child stir it with a wooden spoon and sprinkle it with a few cupcake sprinkles.

4. Word Pie Homework
---
Have the student glue or write articulation words (or other words pertaining to their goals) and take it home for homework.
Use the Pie Face Game as a reinforcer for practicing at home and returning homework. 
5. Online Pie Games
---
I found the mecca of free pie games on this website.
You do have to skip some ads but these games would be really good therapy reinforcers!

6. Pie Jeopardy
---
Get three pieces of construction paper: One green, one orange, and one red.
Cut perfect circles out of each colored paper to make your pies and cut each circle into four equal parts.
The green paper is apple pie, the red paper is cherry pie, and the orange paper is pumpkin pie.
On the top of each piece of pie write the numbers 100, 200, 300 & 400.
On the underside of each "slice," glue something pertaining to the child's goals.
Then play the game.
The child will say "I choose apple pie for 400" and then flip that piece over and complete the therapy object on the underside of the pie.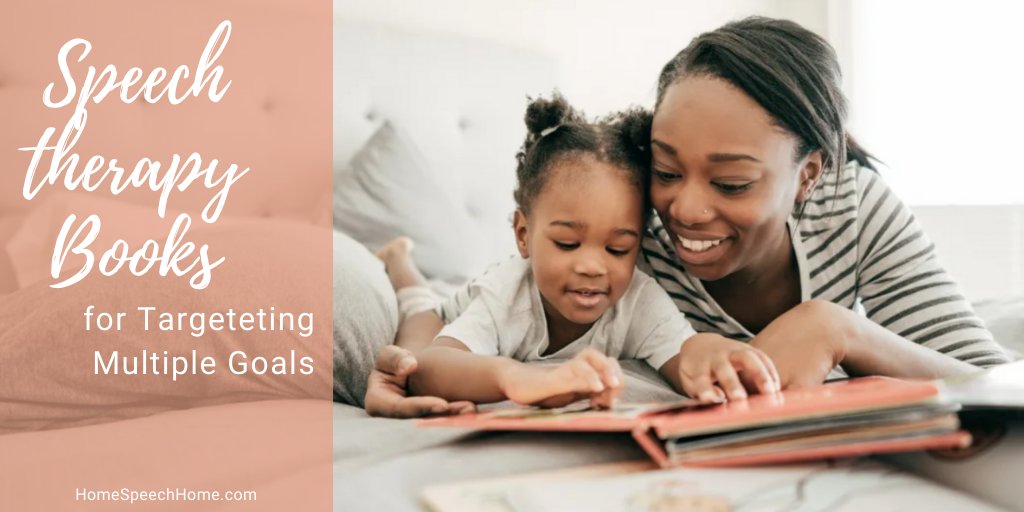 7.  Pie Recipe

---
For many of your students with speech and language goals (anything besides articulation) you can use a pie recipe during therapy.
For a student practicing fluency, you can practice reading the recipe fluently and discuss the steps using speech "as smooth as whipped cream."
For a student with problem solving, following directions, sequencing, or any type of executive functioning goals, you can talk about the steps for making a recipe as well as measurements.
Bring measuring spoons and cups to school with you and have them choose the appropriate tool to match the measurements in the recipe.
There are many things you can do with a recipe in therapy and I really love using "real life" situations to practice in the therapy room.
Here is one yummy pie recipe. 
All this pie talk has made me hungry!
I hope you enjoy the Pie Face Game and find many ways to incorporate pies into your therapy to use this game as the ultimate reward. 
Pie for now! 

Return to top of Pie Face Game in Speech Therapy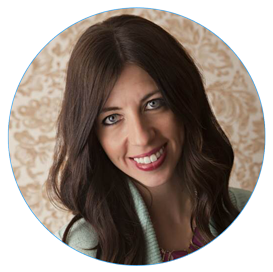 About the Author
Lindsey is an M.S. CCC-SLP from Salt Lake City, UT. She received both her B.S. and M.S. from Utah State University. When she's not chasing her 5 crazy kids around, she enjoys creating engaging speech therapy ideas and materials. Read More


Freebies, Activities, and Specials, Oh My!
Sign up for Terrific Therapy Activity Emails
Your information is 100% private & never shared.

---
---