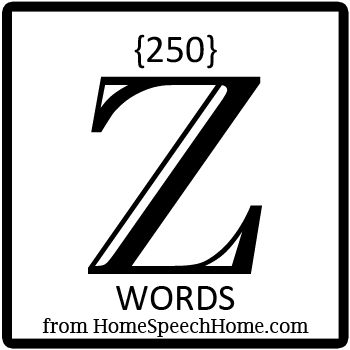 250+ Z Words, Phrases, Sentences, and Reading Passages
As promised here are the words for your unlimited use.
If you know others who can use our lists ...
... please share this page using our site share buttons.

We also offer a free 5 part video series on Teaching the Z Sound.


Z Words
---
Beginning
zoo
zebra
zero
zoom
zebra fish
zucchini
zap
zippy
zing
zinc
Zoe
zinnia
Zelda
zookeeper
zigzag
zipper
zip code
Zorro
zeppelin
Zach
zapped
zillion
zone
zombie
zany
Middle
present
music
puzzle
poison
blizzard
cheesecake
cousin
desert
wizard
lizard
noisy
fuzzy
Thursday
lazy
magazine
raisin
scissors
razor
laser
closet
daisy
dozen
dessert
freezer
busy
Ending
cheese
please
freeze
boys
knees
nose
hose
rose
babies
dogs
cookies
fingers
flowers
sunrise
bees
sneeze
pigs
keys
legs
bugs
prize
bananas
tease
bears
exercise
Initial Z by Syllables
---
2 Syllable
zany
zealous
zebra
Zelda
zero
zigzag
zillion
zip code
zipper
zipping
zombie
zoning
zooming
zoom lens
zoot suit
Zorro
3 Syllable
xylophone
Zambia
zebra fish
zeppelin
zero hour
zeroing
zestfully
zigzagging
zucchini
4 Syllable

Zacharias
zoning permit
zoography
zoologist
zoology
5 Syllable
Medial Z by Syllables
---
2 Syllable
blizzard
Brazil
breezy
busy
buzzing
closet
clumsy
desert
dozen
easy
freezer
husband
lizard
pheasant
present
puzzle
scissors
season
Thursday
Wednesday
3 Syllable
amazing
amusing
bulldozer
deposit
disaster
easily
horizon
incisor
magazine
Missouri
museum
musical
musician
newspaper
New Zealand
observing
president
raspberry
refusal
visitor
4 Syllable
advertising
appetizer
desirable
diesel engine
divisible
fertilizer
gymnasium
horizontal
imprisonment
invisible
miserable
observation
poison ivy
reservation
supervisor
5 Syllable
cosmopolitan
desirableness
dramatization
Louisiana
observatory
organization
Final Z by Syllables
---
2 Syllable
always
amaze
amuse
applause
arrows
babies
because
blue cheese
blue skies
Chinese
commas
confuse
cookies
dress shoes
excuse
fire hose
glasses
pillows
stories
tacos
3 Syllable
advertise
bananas
challenges
cheddar cheese
compromise
downhill skis
emphasize
exercise
garden hose
Japanese
marshmallows
memorize
organize
potatoes
second prize
stereos
sunglasses
sympathize
tomatoes
water skis
4 Syllable
alphabetize
apologize
basketball shoes
cross-country skis
familiarize
generalize
internalize
loganberries
musical chairs
secretaries
societies
5 Syllable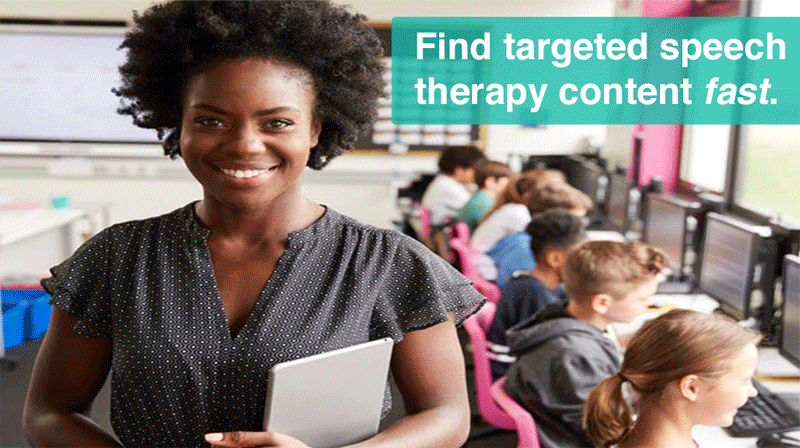 Initial Z Phrases and Sentences
---
Zach sits
zany girls
electric zap
wild zebra
number zero
zigzag sidewalk
a zillion stars
zinc pill
taste of zing
pink zinnia
California zip code
metal zipper
girl named Zoe
no parking zone
day at the zoo
zoom lens
Zorro costume
fresh zucchini
Zach sits on the grass.
They are acting zany.
You will zap yourself if you touch the wire.
We saw a zebra in the jungle.
Our address has a zero in it.
The paths zigzag down the hill.
There are a zillion stars in the universe.
The doctor recommended zinc for her cold.
The lemon made her mouth zing.
The zinnia is a beautiful flower.
Don't forget to write the zip code.
Pull on the zipper to open your suitcase.
Zoe likes to read at home.
That is a no parking zone sign.
We're going to the zoo on Saturday.
Zoom in with the camera.
He is wearing a Zorro costume.
We grow zucchini in our garden.
Medial Z Phrases and Sentences
---
snow blizzard
busy morning
cheesecake slice
big closet
fresh daisy
dry desert
dessert tray
fuzzy slippers
lazy day
green lizard
sheet music
nice present
puzzle pieces
scoop of raisins
sharp razor
sharp scissors
Thursday night
Wednesday afternoon
The blizzard lasted for three days.
She was always busy in the morning.
He got the first slice of cheesecake.
No one has a bigger closet in the house.
I want to pick the daisy.
The desert was dry.
I couldn't decide on a dessert.
She left her fuzzy slippers on the couch.
He decided to be lazy today.
The lizard moves fast.
This looks like hard music to play.
He has a small present.
They worked on the puzzle together.
I want raisins in my cereal.
He uses a razor to shave.
Don't run with scissors.
The party is on Thursday night.
We are having lunch on Wednesday afternoon.
Final Z Phrases and Sentences
---
baked beans
worker bees
say cheese
fresh cookies
two dogs
exercise outside
babies fingers
potted flowers
wear glasses
garden hose
car keys
grab knees
small nose
soft pillows
say please
win the prize
going to sneeze
three tacos
They served beans at the picnic.
The worker bees make honeycombs.
Melt the cheese and we can dip chips in it.
He likes his cookies fresh.
They own two dogs.
They decided to exercise outside.
The baby's fingers were so tiny.
The potted flowers were colorful.
His glasses helped him see.
Use the hose to wash your car.
Don't lose your keys.
She is holding her knees.
She is pointing to her nose.
That is a big stack of pillows.
It is polite to say please.
He won the prize.
Allergies made him sneeze a lot.
He ordered a plate of tacos.
Z Reading Paragraphs
---
Flowers Galore
Zach went over to Zoe's house on Thursday. She was outside with the hose. Her house had tons of flowers around it. There must have been a zillion. It was so beautiful that Zach thought she deserved a prize for the most beautiful flower garden ever!
Zoe took Zach around each of the flower beds and told him what the flowers were called. He didn't sneeze once. His favorites were the zinnias. They felt so soft on his fingers when he touched them and, besides that, zinnias were the coolest name. Any words that started with a Z like "Zach" were the coolest.
Zoe asked him if we wanted to help water the flowers. He took the hose and began watering. When he got over to the zinnias they were surrounded by bees. Zach had zero love for bees, so he dropped the hose and ran as fast as he could. He zigged and zagged, but there was still one bee zooming after him. Zach yelled, "Please, please, please don't sting me!" Just in time, Zoe zoomed in with her fly swatter and zapped that bee to the ground.
Zoe shrugged her shoulders and said, "You want to go in and have some cookies?" Zach nodded and said, "Yes please!"
Zorro's Treasure
There once was a lizard name Zorro. He used to live all alone in the desert, but now he lived in the park with a few other lizard families.
He was an unusual lizard because he loved to collect human things. Zorro even had his days planned out so he could be productive and find lots of things.
Monday was his lazy day. You could say it was his day for "picking daisies."
Tuesday was his exercise day. He used his human items and lifted them as weights so he would be the strongest lizard. He never wanted to find something he couldn't carry back to his cave. He would be doomed!
Wednesdays, he searched for food. He would find little beans, bits of cheese, and lost raisins. Sometimes he found broken cookies and colorful candies. One time he even found a whole slice of cheesecake. He had to be "Zorro" strong that day to lift the Tupperware off so he could eat it. 
Thursdays, he got "in the zone" and hunted for treasure. So far, his collection consisted of lost keys, broken glasses, missing puzzle pieces, rusty scissors, buttons, and a men's razor. His prized possession was a soft, nameless, fuzzy thing he used as a pillow. It made his nights so relaxing and wonderful!
Friday was his washing day. He would sing music all day long and wash his new found treasures.
On Saturdays, he opened his cave and let the other lizards in to look at his prizes. It was zero cost to enter, but if they wanted to eat some of his food, they had to bring him a treasure to keep. Those were his best deals!
His week ended with Sunday. He would pick fresh flowers, eat dessert, and do a puzzle. He loved to think about how he did not miss the desert at all! You could say he was one zany lizard!
The Zillion Blizzard
Zander was in the kitchen with his sister Zaria. She was making a present for him. 
On the counter was the blender, raspberry juice, refried beans, cheddar cheese, pretzels, leftover tacos, raisins, crackers, zucchini, and several seasonings. Zaria began dumping things in the blender.
First she put in the beans, cheese, and pretzels and mashed them down with a spoon. Next she put in the tacos, raisins, and crackers. Then she let the blender zing for about 10 seconds. Zaria cut up the zucchini with scissors and dropped it in too. Then she said, "Hand me those seasonings!" so Zander did. She sprinkled them in a crazy zig zag pattern over the top of the blender and Zander sneezed the biggest sneeze of his life!
Zaria looked up with a crazy look on her face and said, "Sorry Zander, but I know you are going to love this blizzard! It's called the Zillion - because you can put a zillion things in it and it's still to die for!"
She poured the raspberry juice in until it reached the top and the blender zinged again. "It needs one more thing," she said.
She took a frozen slice of cheesecake out of the freezer and put it in the blender. It zinged again and Zaria poured the mixture into a glass. Then she held it out for Zander.
Zander held it up to his nose and sneezed again. He did not want to drink it, but Zaria wanted him to so bad that she said please about a zillion times. He did not want her to be sad so he plugged his nose and took a drink. First he tasted the refried beans, then the raisins, and then everything else followed.
The Zillion blizzard was the perfect name for it because it felt like there was a horrible blizzard going on in his stomach. He was about to hurl so he zoomed to the bathroom. He leaned over the toilet and thought, "My sister is right. This is to die for!"
---
This list of functional words was professionally selected to be the most useful for a child or adult who has difficulty with producing the "Z" sound.
We encourage you to use this list when practicing at home.
Doing home practice will help your child make much faster progress toward correct production.
Speech-Language Pathologists (SLPs) are only able to see students/clients 30-60 mins (or less) per week.
This is not enough time for your child to overcome an articulation disorder with the "Z" sound. But with high caseloads...
...it's all SLPs can do.
There's only so much time in the day.

Every day that your child goes without practice it becomes more and more difficult to correct an "Z" error because he/she continues to say it incorrectly.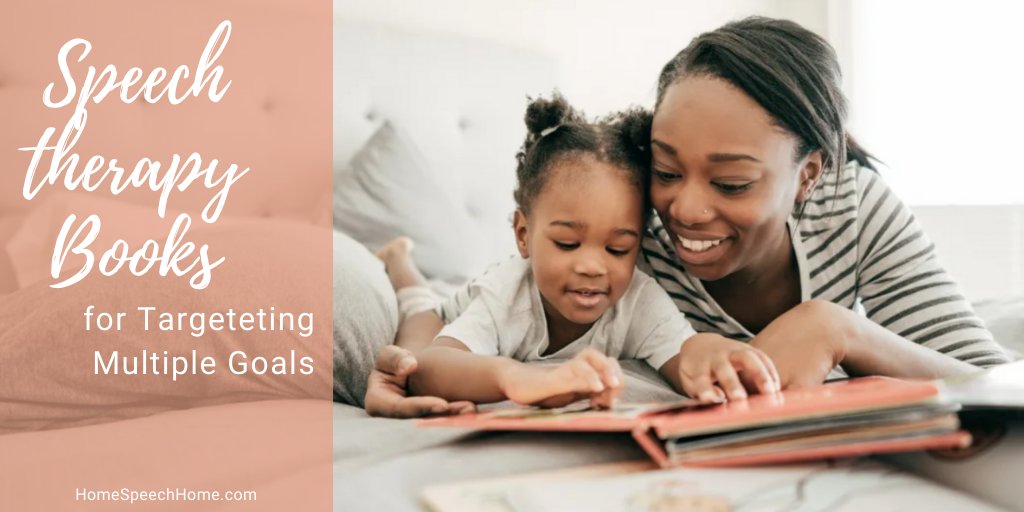 We know life is busy , but if you're reading this you're probably someone who cares about helping their loved one as much as you can.
Practice 5-10 minutes whenever you can, but try to do it on a consistent basis (daily).
Please, please, please use this list to practice.
It will be a great benefit to you and your loved one's progress.

Freebies, Activities, and Specials, Oh My!
Sign up for Terrific Therapy Activity Emails
Your information is 100% private & never shared.

---
---