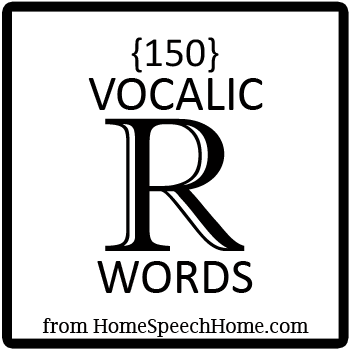 150+ Vocalic R Words, Phrases, Sentences, and Reading Passages
As promised here are the words for your unlimited use.
If you know others who can use our lists ...
... please share this page using our site share buttons.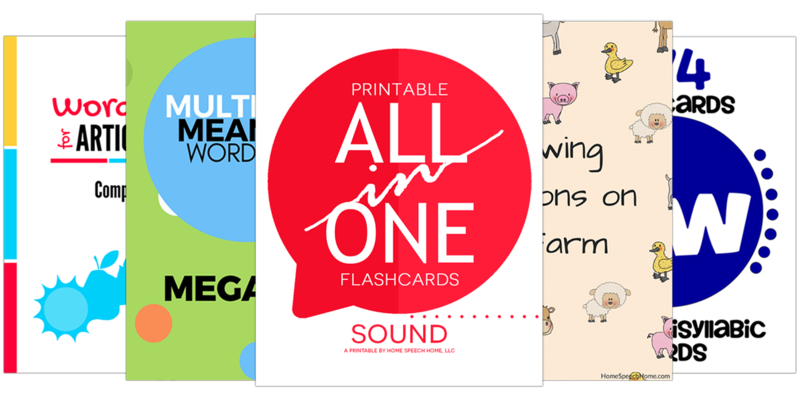 **NEW**
Click on words for picture,
audio, & extra practice content!


Vocalic R Words
---
Vocalic -AR Phrases and Sentences
---
alarm clock
army squad
museum art
loud bark
fast car
shuffle cards
dark night
old farm
old garbage
white garlic
security guard
play the harp
red heart
glass marble
shiny star
start running
big yard
yarn basket
He pushed the button on the alarm.
The soldiers in the army stood at attention.
You can see art at the museum.
The dog's bark is scary.
The car is fast.
We will play a game with cards.
It was dark, but the moon was out.
Every summer he visited his grandparents on the farm.
Take the garbage out today.
My food needs garlic.
The guard watched the hallway.
She has played the harp for years.
He is holding a red heart.
I found a marble on the floor.
The star was hanging on the tree.
It was the start of the race.
I work in my yard a lot.
I have many different colors of yarn.
Vocalic -AR Reading Paragraph
---
Farm Life
When you live on a farm, your day starts early in the morning. The alarm goes off around 4 a.m. It is always dark outside when we wake up, but the stars are pretty to look at.
Some days it feels like your heart needs a jump start. My dog, Barney, helps me wake up by licking my face. Sometimes he will bark at me too. He makes a great guard dog.
Once we get our hearts going, we go downstairs and eat a big breakfast. When breakfast is over, we pick up the yard a little and head to the barn. Working in the barn is like being in the army, there are a lot of rules to stay safe. The barn is quiet in the mornings.
When morning chores are finished it is time for lunch. After lunch we work with the crops until dinner. After dinner we relax from a hard day's work. We like to look at the stars, play marbles and cards, and sometimes we take a ride in the car. Then we go to bed and get ready to do it all again in the morning. 
Return to Top of Vocalic R Words Page
Vocalic -AIR Phrases and Sentences
---
one arrow
asparagus bunch
hungry bear
beware of dog
wooden chair
state fair
long hair
run a marathon
married couple
sad nightmare
open parachute
happy parents
talking parrot
tasty pear
nice to share
new sheriff
square block
tear paper
She is holding an arrow.
I eat my asparagus steamed.
The bear was hunting for food.
The sign says beware of dog.
Matthew sat down on the chair.
They had fun at the fair.
She has long, pretty hair.
The marathon had 500 runners.
They are a married couple.
I had a nightmare yesterday.
He floated down using his parachute.
They love being parents.
How does a parrot talk?
Can I have a bite of your pear?
She is nice to share her ice cream.
The sheriff took the robber to jail.
A square has four sides.
Don't make me tear these papers.
Vocalic -AIR Reading Paragraph
---
Sheriff of Fairview
Gary was the Sheriff of Fairview. He had lived in Fairview his whole life. His parents and grandparents had lived in Fairview their whole lives too. Gary knew everyone. He remembered that his scariest nightmare was about living somewhere else and not knowing anyone.
Fairview was a town where Gary had experienced a lot of "firsts" in his life. It was where he shot his first arrow, ran his first marathon, saw his first bear, and bought his first parrot. He was even married in the Fairview town square.
Every year, Fairview held its annual fair. It was some of the best fun the town members had all year. They often shared their stories with each other from years before.
During last year's fair, Gary warned everyone to beware of the bear around the town. It had been looking for food and wandered into the town square right during the fair. It scared a lot of people, luckily no one got hurt.
That was the first call Gary received as the new sheriff. He was able to make enough noise and use a chair to scare the bear away after he got to the town square. It was one of the more memorable town fairs in Fairview's history. 
Return to Top of Vocalic R Words Page
Vocalic -ER Phrases and Sentences
---
butter popcorn
family dinner
shovel dirt
first place
poodle fur
dirty germs
cute girl
hurt finger
tall ladder
learn math
white paper
big purse
white skirt
big spider
stir around
classroom teacher
male turkey
whisper softly
I put butter on my popcorn.
They sat down for a family dinner.
He had a shovel full of dirt.
He won first place.
He combed the poodle's fur.
Germs are growing on the dishes.
The girl is sitting on the pink chair.
The little boy hurt his finger.
Use the ladder to reach the fruit.
They are both learning math.
Please take out a sheet of paper.
She takes her purse everywhere.
She is wearing her favorite skirt.
The spider waited for flies in the web.
I need to stir the soup.
She is our 5th grade teacher.
A turkey sounds funny when it gobbles.
She whispered into the girl's ear.
Vocalic -ER Reading Paragraph
---
Favorite Teacher
My science teacher, Mr. Kerr, is my most favorite teacher in the world. Every class period we do the coolest experiments. We have made paper planes, studied what spiders eat for dinner, learned the molecular differences between dirt and butter, and looked at germs under a microscope.
At first, most of our class was nervous to do all of these crazy things, but after studying butter and dirt we were amazed at how cool science is. We told Mr. Kerr our concerns and he reassured us if we would give the experiments a chance, we wouldn't be sorry.
Mr. Kerr is dedicated too. Last year he hurt his shoulder playing basketball. He had to have surgery on it and I'm sure he was in a lot of pain. He didn't care though. He still came to school and taught our class how to make a liquid into a solid by stirring specific materials together. Then he had us climb a ladder and pour it off onto the floor.
He also likes to surprise our class with opportunities to learn. During November, we had a lesson about what has to happen to a turkey before we can eat it. The class thought it would be gross, and some of it was, but we learned a lot about the process. The girl next to me and I agree that we will miss Mr. Kerr's science class.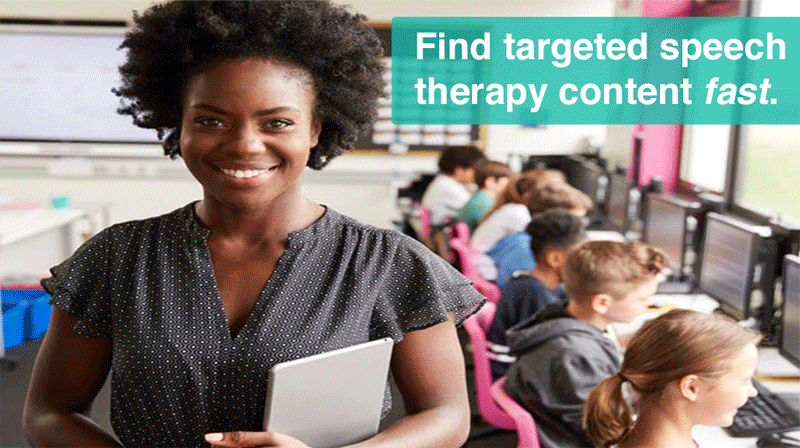 Vocalic -EAR Phrases and Sentences
---
bushy beard
hospital cafeteria
grocery store cashier
bowl of cereal
crystal chandelier
loud cheer
clear ocean
small hearing aid
side view mirror
near each other
long pier
tall pyramid
metal shears
cheap souvenir
long spear
steer clear
weird hat
new year
He is not going to cut his beard.
The hungry lady is in the cafeteria.
The cashier is giving change to the customer.
Have a bowl of cereal for breakfast.
A crystal chandelier is elegant.
They did a cheer at the pep rally.
The ocean is clear and beautiful.
He puts the hearing aid in his ear.
I checked my side view mirror.
The horses are near each other.
Walk to the end of the pier.
We saw the pyramid in the desert.
He is pruning the bush with shears.
He bought a souvenir to remember his trip.
The statue is holding a spear.
He will steer in the right direction.
He is wearing a weird costume.
It is almost the end of the school year.
Vocalic -EAR Reading Paragraph
---
Bearded Storyteller
The man with the beard had traveled everywhere. He had amazing stories that he would tell to people passing by on the pier. He had trouble hearing so you had to speak up to ask him questions.
He told stories about jobs he had. He was a cashier in Bosnia, a chandelier salesman in Denmark, and a spear sharpener at a museum in Australia. He had the chance to steer a boat in the Baltic Sea, go inside the pyramids in Egypt, and took a picture near the Mona Lisa in Paris.
He had pictures of lots of weird things he had seen all along the way. During his travels he had bought souvenirs at every place he had visited. He had a two way mirror from Nepal, a special wheat cereal from Dubai, a small gladiator spear from Rome, and some pruning shears from Rio de Janeiro that never needed to be sharpened.
He had traveled for years and seen many beautiful places. At the end of his stories he would tell listeners that he only had one regret. Then he would say how he wished he wouldn't have done all of his traveling alone.
Then he would encourage his listeners to find someone special to share their experiences with. People would often cheer because they liked what they learned from him. 
Return to Top of Vocalic R Words Page
Vocalic -IRE Phrases and Sentences
---
admire her
home buyer
roaring campfire
church choir
clothes dryer
Empire State Building
roaring fire
fireman courage
lost and found flier
new hire
see Ireland
big liar
metal pliers
sapphire ring
so tired
watchful umpire
scary vampire
barb wire
The boy and his dad admire each other.
They got a first time buyer discount on the home.
They took marshmallows to the campfire.
The choir likes to perform.
She put the clothes into the dryer.
The Empire State Building is in New York City.
The fire kept them warm.
The fireman was very brave.
They posted a lost and found flier to find their dog.
She wants to hire a new worker.
We are going on vacation to Ireland.
Her mom thought she was a liar.
Cut the wire with pliers.
The necklace has a sapphire in it.
He is tired from working hard.
The umpire called a strike.
We saw a vampire in the haunted house.
The fence had barb wire on it.
Vocalic -IRE Reading Paragraph
---
Vampire Jeweler
Megan was a vampire from Ireland. But she wasn't a typical vampire. She didn't hurt people or fight with anyone. She made sapphire jewelry. She used pliers, silver wire, and beautiful sapphires and other gems to make bracelets, rings, and earrings. Many people admired her work and she had buyers from all over the world who bought her jewelry.
Since vampires don't sleep and don't get tired, Megan had lots of time to make the jewelry. She would sit by a campfire, listen to her favorite choir, and make jewelry all night long.
One day when she was in town getting groceries, she saw a flyer posted in the store. The flyer stated that a person in her town had a fire in their bedroom and all of their belongings had been burned. It also said they had lost all of their jewelry in the fire and they wanted to hire someone to make them new jewelry.
Megan called the number on the flyer. She told the woman on the other end that she wanted to help her replace the jewelry she lost. The woman was grateful and hired Megan right over the phone.
Megan went to work making many new pieces of sapphire jewelry for the woman. Four days later, Megan visited the woman to show her all of the new jewelry.
A fireman had been to visit the woman to talk about how the fire had been started in her bedroom. The fireman told the woman that she was very lucky that the fire had not caught the rest of the house on fire. Megan went in and sat down on the woman's couch to show her the jewelry. The woman was very happy with the jewelry Megan made for her.
"Clean the jewelry one time each month, don't wear them for more than eight days without taking them off, and never put them in the dryer. That would melt the wire," said Megan, giving the woman instructions. The woman agreed, thanked Megan for her hard work, and Megan went home to finish making more jewelry. 
Return to Top of Vocalic R Words Page
Vocalic -OR Phrases and Sentences
---
bored student
church chorus
yellow corn
front door
wood floor
thick forest
four cars
loud horn
fast horse
peel orange
butter popcorn
pour water
ocean shore
buy shorts
play sports
clothing store
rain storm
fun story
scary tornado
She was bored doing her homework.
The chorus sang beautifully.
We are having corn for dinner.
We knocked on the door three times.
The wood floor made the room look great.
Many trees are in the forest.
She will be four years old in October.
The horn is gold and shiny.
The horse is running fast.
He is going to eat the orange.
Let's eat popcorn during the movie.
Can I pour you a glass of water?
Let's go play by the sea shore.
The shorts were on sale.
You can choose to play many sports.
It was their favorite store to shop at.
It was a big lightning storm.
Mom read a story to her son.
The tornado destroyed many homes.
Vocalic -OR Reading Paragraph
---
Storm Chasing
Jordan has a cool but dangerous job. He is a storm chaser. He never gets bored. A few times per month, he and his four person crew jump in their cars and chase tornadoes. Jordan wasn't always interested in storms though, he has an interesting story about why he became a storm chaser.
He grew up farming corn with his mom and dad. He rode horses, played sports, and was a typical kid. When he was 17 years old, a tornado touched down in the city he lived in. It traveled four miles south of town and wiped out his family's farm.
Jordan and his family hid in their storm cellar and were not hurt from the tornado, but the tornado destroyed everything his family had. His family was poor for a few years following the tornado while he and his family looked for ways to earn money. Jordan made doors, worked at the grocery store, and even sold popcorn to make money to pay for food.
It was a hard time for Jordan and his family. As a result, Jordan decided to go to college to become a meteorologist. He studied weather and weather patterns. He wanted to learn how tornadoes moved so that he could warn people when they were coming.
About one year ago, all of his hard work paid off when he received funding for his research. Many storm chasers don't make much money, but Jordan didn't care about that. He had lived without a lot of money. Jordan wanted to help people. He was excited about how the money he received would help gather enough information to help more people in the future.
---
If you find this list helpful...
This list of functional words was professionally selected to be the most useful for a child or adult who has difficulty with producing the "Vocalic R" sound.

We encourage you to use this list when practicing at home.
Doing home practice will help your child make much faster progress toward correct production.
Speech-Language Pathologists (SLPs) are only able to see students/clients 30-60 mins (or less) per week.
This is not enough time for your child to overcome an articulation disorder with the "Vocalic R" sound. But with high caseloads...
...it's all SLPs can do.
There's only so much time in the day.

Every day that your child goes without practice it becomes more and more difficult to correct an "Vocalic R" error because he/she continues to say it incorrectly.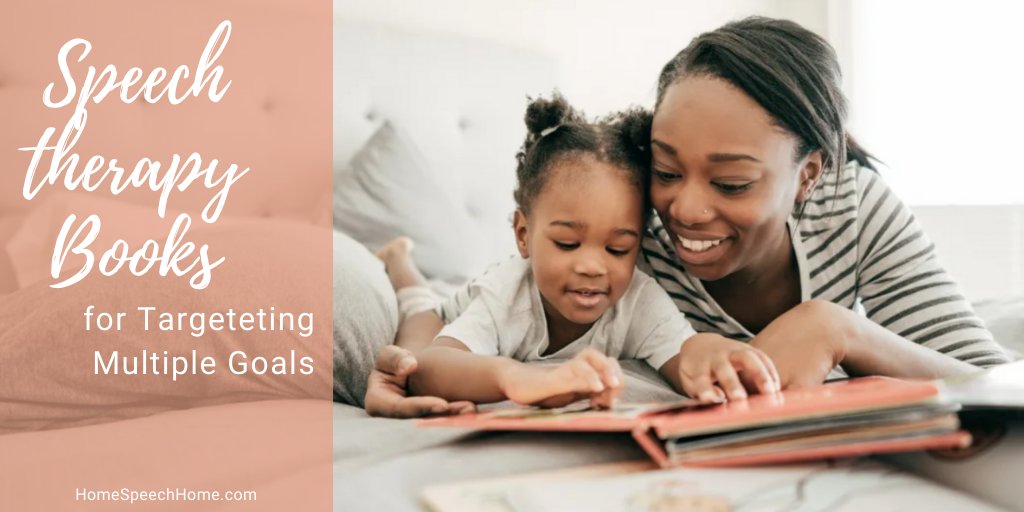 We know life is busy , but if you're reading this you're probably someone who cares about helping their loved one as much as you can.
Practice 5-10 minutes whenever you can, but try to do it on a consistent basis (daily).
Please, please, please use this list to practice.
It will be a great benefit to you and your loved one's progress.

Freebies, Activities, and Specials, Oh My!
Sign up for Terrific Therapy Activity Emails
Your information is 100% private & never shared.

---
---