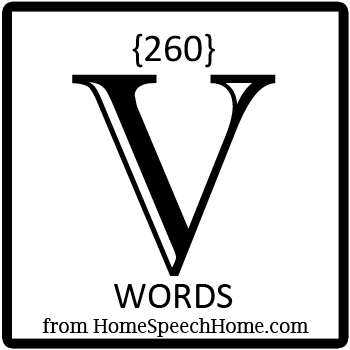 260+ V Words, Phrases, Sentences, and Reading Passages
As promised here are the words for your unlimited use.
If you know others who can use our lists ...
... please share this page using our site share buttons.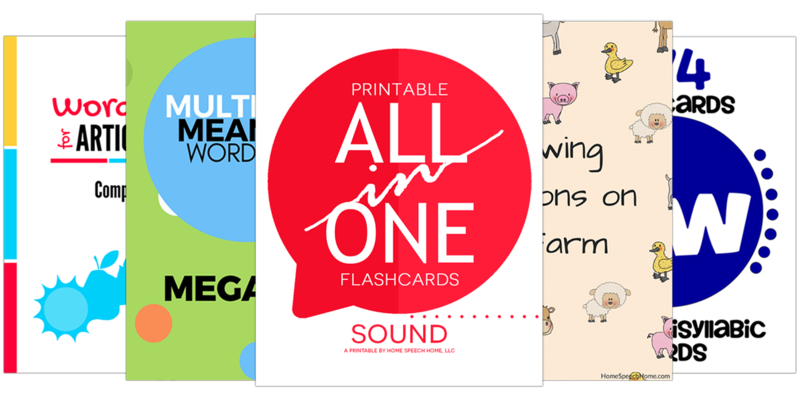 V Words
---
Beginning
vest
van
vine
vote
vet
vase
vacuum
valley
vampire
vowels
visor
visit
village
violet
volcano
vegetables
volleyball
violin
voice
vain
vault
vanilla
video
view
vent
Middle
driveway
shaving
seven
carnival
envelope
beaver
seventy
travel
beverage
heavy
driver
clover
diver
cover
heaven
advice
shiver
river
mover
even
gravy
invite
Levi's
level
over
Ending
glove
sleeve
olive
dove
cave
love
five
beehive
brave
drive
give
move
save
stove
wave
above
forgive
dive
remove
shave
cursive
receive
expensive
creative
talkative
Initial V by Syllables
---
2
Syllable
vaccine
vacuum
valiant
valley
value
vampire
vanish
van line
vapor
velvet
Venice
venom
verbal
Vermont
village
vineyard
virus
vision
visit
vowel
3
Syllable
vacation
valentine
vanilla
vehicle
venomous
vertebra
vertical
veteran
victory
video
vinegar
viola
violet
violin
Virginia
visible
visited
vitamin
volcano
volleyball
4
Syllable
vaccination
Valentine's Day
valuable
variety
vegetable
vice-president
victorious
video game
violinist
voluntary
5
Syllable
vegetarian
veterinary
vital statistics
vocabulary
6
Syllable
valedictorian
variability
veterinarian
video recorder
vulnerability
Medial V by Syllables
---
2
Syllable
advance
adverb
advice
beaver
Cleveland
clever
convince
cover
Denver
drive-in
evening
event
every
flavor
given
invent
movement
never
seven
travel
3
Syllable
advantage
adventure
advertise
avenue
bravery
covering
deliver
develop
discover
envelope
everyone
favorite
forgiven
government
improving
November
overhear
privacy
screwdriver
universe
4
Syllable
advertisement
available
avocado
beverages
controversy
delivery
disadvantage
discovery
environment
evacuate
everybody
invincible
invitation
orange flavor
poison ivy
positively
recovery
reversible
scuba diver
television
5
Syllable
anniversary
civilization
individual
inevitable
involuntary
observatory
recovery room
university
6
Syllable
availability
conversationally
developmentally
environmentally
eventually
involuntarily
special delivery
Final V by Syllables
---
2
Syllable
above
achieve
alive
approve
arrive
behave
believe
cursive
deceive
disprove
forgive
heat wave
improve
olive
relieve
remove
shock wave
sky dive
sound wave
survive
3
Syllable
decisive
destructive
effective
expensive
impressive
microwave
misbehave
negative
New Year's Eve
offensive
positive
relative
sensitive
talkative
tidal wave
4
Syllable
5
Syllable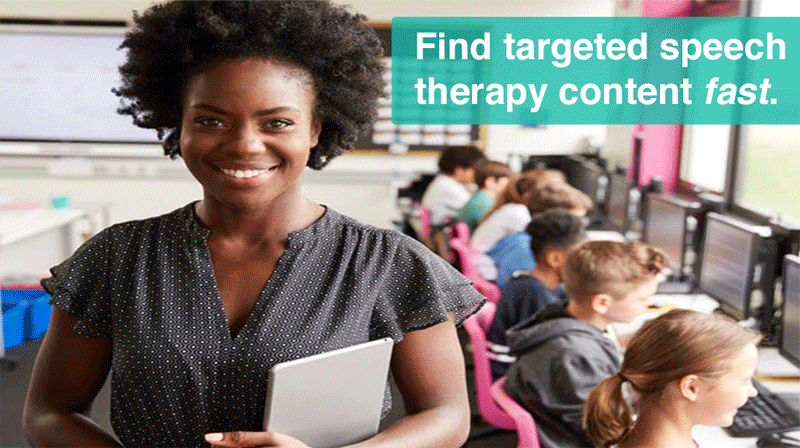 Initial V Phrases and Sentences
---
best vacation
white vacuum
paper valentine
green valley
silver van
vanilla ice cream
glass vase
basket of vegetables
red velvet
wall vent
black vest
nice vet
fun video game
lakeside village
classical violin
erupting volcano
sand volleyball
vote today
They are on vacation at the beach.
I need to vacuum the rug.
She made a valentine for her teacher.
You can see the valley between the mountains.
The van was on the side of the road.
I would like vanilla ice cream please.
The vase was on the table.
He picked the vegetables from his garden.
She keeps it in her red velvet box.
The cold air is coming from the vent.
He bought the vest on the mannequin.
The vet is helping our dog.
Their family played the video game together.
The village was by the lake.
She played the violin for her friend.
The volcano is going to erupt soon.
My volleyball is over there in the sand.
Don't forget to vote today.
Medial V Phrases and Sentences
---
hungry beaver
quenching beverage
clever thinking
four-leaf clover
scuba diver
drive-in theater
bus driver
long driveway
ice cream flavor
good gravy
heavy ball
party invite
level wall
jump over
winding river
number seven
cold shiver
travel far
The beaver was digging for dinner.
The beverage was refreshing on the hot day.
The clever girl solves problems.
She found a four-leaf clover
The diver was wearing full wetsuit gear.
The drive-in was closed.
He was a friendly bus driver.
The car is in the driveway.
What flavor of ice cream do you want?
I put gravy on my turkey.
He is trying to lift the heavy ball.
I am going to invite my friends to the party.
They made sure the wood is level.
She jumped over him.
The river was warm in the summer.
They made a seven out of stars.
If it's too cold you will shiver.
I travel a lot for my work.
Final V Phrases and Sentences
---
large beehive
brave matador
big cave
racing dive
white dove
long drive
number five
forgive each other
give away
leather glove
real love
move away
black olive
save money
close shave
shirt sleeve
kitchen stove
huge wave
Don't throw rocks at the beehive.
The matador was brave.
The cave was by the ocean.
In swimming, you dive to start the race.
The dove was quietly cooing in the tree.
They went for a drive on a dusty road.
He ran in lane five.
He asked his wife to forgive him.
I want to give you this.
Her glove will keep her hand warm.
They really love each other.
They are getting ready to move.
Oil is dripping from the olive.
He saves money in his piggy bank.
I shave my face in the morning.
He fixed the sleeve under his coat.
Boil the water on the stove.
The wave crashed into the lighthouse.
V Reading Paragraphs
---
A Little Rainbow of Her Own
Vegetables come in a large variety of shapes, sizes, and colors. My neighbor, Vi, owns a vegetable farm. The farm belonged to her parents until they became too old to work on it. Vi started farming when she was seven. She didn't know how much she loved her vegetable farm until she tried something else. 
For a few years, she saved her money to become a vet. She liked animals and thought she would enjoy helping them. She volunteered at a veterinary clinic. During her visit, she observed mostly nice animals, but some were very mean. 
After this experience she was convinced that she wasn't brave enough to work as a veterinarian. Besides, she liked the privacy she had while working on the farm. Having and working on her own land gave her a strong sense of satisfaction. She believed that she was part of her environment and that was her driving force to grow the freshest vegetables in the valley.
Vi was positive that her vegetable farm was her own piece of heaven. She loved what she did and that was enough for her.
Vance's Vacation
Every summer Vance and his family went on vacation to Beaver Mountain. It only took them a few hours to travel there from their home in Vermont. They spent seven days hiking, playing volleyball, and driving all over the mountain in their van. Vance's family loved to explore different parts of the mountain as well as the small village on the South side.
Their family always went to the drive-in and watched a movie at least one night during their vacation. The village also had fun shops and stores with clever souvenirs that Vance bought each year to remember their vacation that summer. This year he bought a miniature volcano from the souvenir shop.
There was an old folktale about Beaver Mountain that was told by one of the village's oldest residents. The man's name was Mr. Dove. He was ninety-seven.
He told the story about how Beaver Mountain used to be an active volcano. He said hundreds of years ago Beaver Mountain was just a valley, until there was a big earthquake that caused the Mountain to form. The earthquake was so violent that it caused lava to come out of the top of the mountain.
"During that time there were rivers of lava," Mr. Dove said. Vance closed his eyes and tried to imagine what it would have been like to drive around all the lava during those days.
"We probably would have gone on vacation somewhere else," he said to his Mom, giggling.
Vance was glad there wasn't a river of lava all around Beaver Mountain. He loved visiting every summer and didn't want that to change.
Learning Violin
Learning to play the violin takes many years of lessons and practice. Vicki had just started playing and was at a beginner's level. On Valentine's Day, she had heard the most beautiful violin solo. She saw a couple having dinner by the river. They were staring into each other's eyes and she could tell they were in love.
When the man started playing the violin for the couple, something happened inside Vicki. She thought the violin sounded so beautiful that she wanted to learn how to play it. The trouble was, she really liked playing video games. Video games are much more fun to play than practicing the violin. Vicki didn't think about that when she asked her mom if she could take violin lessons.
At first, Vicki dove right in. She practiced five nights a week. She had visions of herself playing the violin for the governor or on a boat in Venice for a couple in love. However, as Vicki improved her skills, the music she played became more advanced. She would have to practice longer and think harder about the music she was playing. Playing video games was much easier than thinking hard about playing her violin every day.
One day, Vicki gave the violin to her mom.
"I don't want to play the violin anymore, it's too hard," she said. But Vicki's mom didn't want her quit. She knew playing the violin would be a valuable skill that Vicki could have for the rest of her life. Vicki's mom visited her during lunch at school the next day.
"If playing the violin was easy then everyone would do it," her mom said. "Remember the vision you had for yourself about playing the violin professionally?" she asked.
"Yes." said Vicki.
"I don't expect you to become a master violinist, unless you want to be. But there is a lot of value in knowing how to play an instrument and you will receive more of a personal victory by continuing and not quitting. Please don't stop," she said.
Vicki thought about it the rest of the day. That night when her mom was putting the vacuum away, Vicki told her she would not quit playing the violin. Her mom knew what she could achieve and was happy with Vicki's decision.
---
This list of functional words was professionally selected to be the most useful for a child or adult who has difficulty with producing the "V" sound.
We encourage you to use this list when practicing at home.
Doing home practice will help your child make much faster progress toward correct production.
Speech-Language Pathologists (SLPs) are only able to see students/clients 30-60 mins (or less) per week.
This is not enough time for your child to overcome an articulation disorder with the "V" sound. But with high caseloads...
...it's all SLPs can do.
There's only so much time in the day.

Every day that your child goes without practice it becomes more and more difficult to correct an "V" error because he/she continues to say it incorrectly.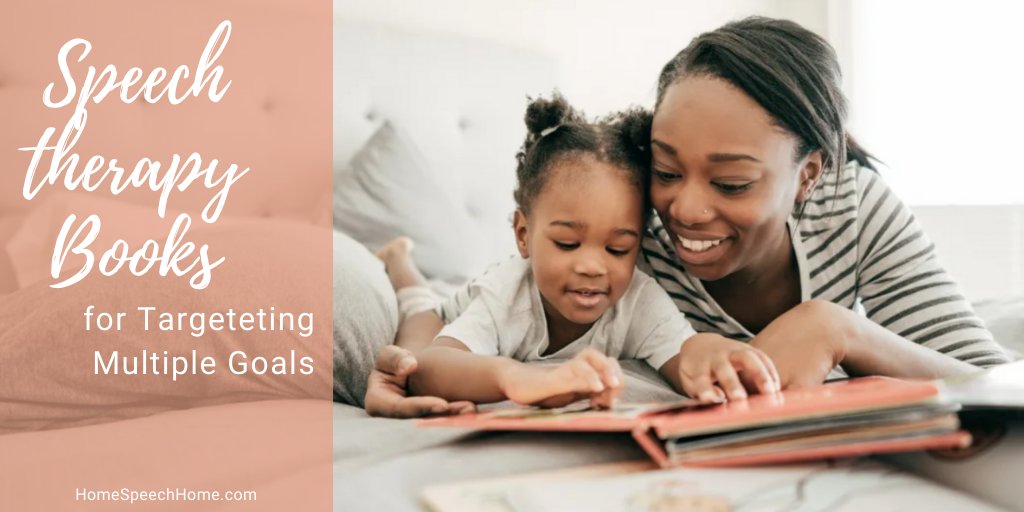 We know life is busy , but if you're reading this you're probably someone who cares about helping their loved one as much as you can.
Practice 5-10 minutes whenever you can, but try to do it on a consistent basis (daily).
Please, please, please use this list to practice.
It will be a great benefit to you and your loved one's progress.

Freebies, Activities, and Specials, Oh My!
Sign up for Terrific Therapy Activity Emails
Your information is 100% private & never shared.

---
---