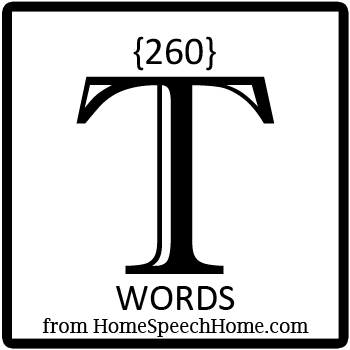 260+ T Words, Phrases, Sentences, and Reading Passages
As promised here are the words for your unlimited use.
If you know others who can use our lists ...
... please share this page using our site share buttons.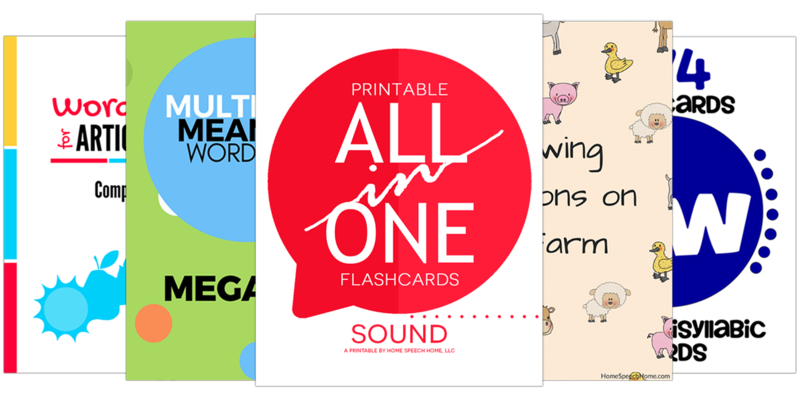 T Words
---
Beginning
teeth
tire
toast
toy
teacher
two
toad
tiger
turkey
taco
tool
tooth
toe
talk
towel
turtle
team
take
tall
taste
tub
touch
top
tongue
time
Middle
button
guitar
kitten
mittens
potato
eighteen
rotten
hotel
cotton
motel
(Hard "T" sound, can sound like "d" sound, depending on how you say it)
beauty

better
city
butter
little
butterfly
tomatoe
biting
Saturday
water
Ending
bat
boat
cat
fruit
goat
hat
coat
light
nut
chocolate
eat
bite
cut
cute
feet
get
sit
right
not
late
kite
hot
hat
wet
white
Initial T by Syllables
---
2
Syllable
table
taken
talent
teacher
teamwork
tennis
Texas
ticket
tiny
tired
tissue
toaster
today
toilet
tonight
toothpaste
towel
T-shirt
turkey
turtle
3
Syllable
tablecloth
talented
talkative
tangerine
teachable
teacher's aide
teddy bear
teenager
telephone
tennis ball
tennis court
tennis shoes
terrific
together
tomorrow
tornado
tortilla
typical
4
Syllable
table tennis
tape recorder
telephone book
telephone booth
telephone pole
television
temperature
territory
5
Syllable
technicality
tuberculosis
Medial T by Syllables
---
2
Syllable
batter
beauty
better
brighter
Britain
butter
button
cheetah
daughter
eating
guitar
heater
hotel
hotter
kitten
lettuce
photos
pretty
sweater
written
3
Syllable
attitude
beautiful
bike safety
bus saftety
huttonhole
computer
cottage cheese
excited
fairy tale
forgotten
hospital
hot water
invited
Jupiter
photograph
potato
Saturday
talkative
tomato
visitor
4
Syllable
alligator
baby sitter
beauty salon
boating safety
calculator
competitor
educator
elevator
escalator
peanut butter
potato chips
thermometer
United States
vegetables
vitamin C
walking safety
water safety
5
Syllable
denominator
deteriorate
hippopotamus
hot water bottle
hot water heater
potato salad
refrigerator
saltwater taffy
Final T by Syllables
---
2
Syllable
about
basket
Boy Scout
bracelet
closet
concrete
create
delete
exit
flashlight
forget
grapefruit
jacket
minute
parrot
peanut
pocket
quiet
rabbit
toilet
3
Syllable
accurate
alphabet
apricot
astronaut
calculate
celebrate
chocolate
coconut
cookie sheet
cowboy boot
educate
hibernate
incomplete
laundromat
parking lot
riverboat
roller skate
substitute
thermostat
violet
4
Syllable
accelerate
accumulate
cooperate
Easter basket
refrigerate
shopping basket
supermarket
unfortunate
5
Syllable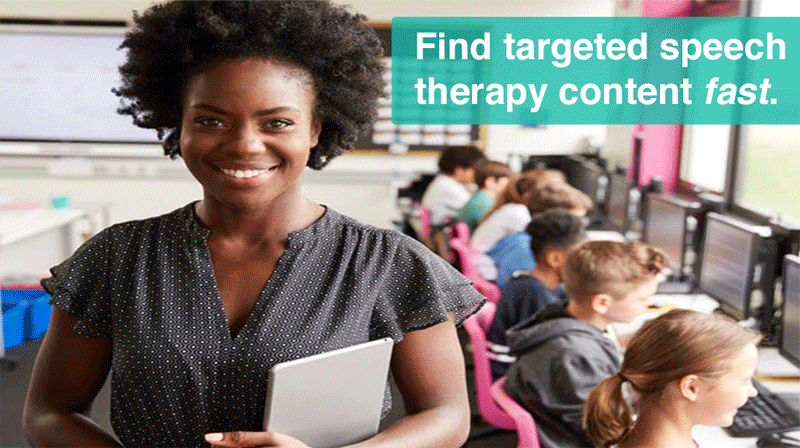 Initial T Phrases and Sentences
---
dining table
crunchy taco
tall building
classroom teacher
soccer team
pretty teeth
tennis ball
big tiger
so tired
soft tissue
red tongue
green toothpaste
scary tornado
flour tortilla
bath towel
clean tub
male turkey
number two
They had dinner at the table.
He wants 3 tacos.
That building is so tall.
She is our 5th grade teacher.
The team has their first game today.
She has very white teeth.
Tennis is her favorite sport.
We saw a tiger at the zoo.
He is tired from working hard.
Blow your nose with a tissue.
Stick your tongue out and say "ahhh".
Using toothpaste will keep your teeth clean.
The tornado destroyed many homes.
Will you use a corn or flour tortilla?
The baby snuggled in his towel.
Hop in the tub before bed time.
A turkey sounds funny when it gobbles.
My address is two Bower Street.
Medial T Phrases and Sentences
---
big log
shrimp and butter
round button
solar calculator
fast cheetah
library computer
wonderful daughter
eighteen years old
elevator door
play guitar
big hospital
green lettuce
full potato
Saturday morning
red sweater
red tomato
basket of vegetables
pour water
He made the seat out of a log.
I dip my shrimp in butter.
I sewed my button onto the shirt.
He used his calculator in class.
A cheetah can run as fast as a car.
There was a computer for everyone.
The daughter loves her mother.
She was happy when she turned eighteen.
The elevator was going up.
Can I play your guitar?
We are going to the hospital tonight.
The farmer grows lettuce.
My baked potato smells good.
The game is on Saturday morning.
She will buy the red sweater.
Cut up one tomato and add it to the stew.
He picked the vegetables from his garden.
Cold water is refreshing on a hot day.
Final T Phrases and Sentences
---
hanging bat
fishing boat
nice cat
snow coat
Battery flashlight
fruit mix
baby goat
cowboy hat
rain jacket
high kite
hanging light
talking parrot
peanut shell
white pocket
be quiet
cute rabbit
sit down
write it down
The bat hung upside down in the tree.
They went out on the boat for a day of fishing.
The cat was going to sneak away.
The coat is for sale.
The flashlight lit up the room.
They had their choice of fruit.
The baby goat stayed by it's mom.
She left her hat in the barn.
She wore a rain jacket in case it rained.
The kite flew high.
Turn the light on please.
How does a parrot talk?
He took off the peanut shell.
He has nothing in his pocket.
Be quiet so we don't wake her up.
I see a rabbit in the grass.
She would sit and wait every day for the bus.
She writes in her journal every week.
T Reading Paragraphs
---
Terry's Taco House
Growing up in Texas can be hot in the summertime. Our family likes to get milkshakes to cool off. Tonight our family is going to get Texas toast, tacos, and milkshake's at "Terry's Taco House".
My dad came home from work last night and said he was craving a taco from Terry's. It is the most terrific taco place in town.
Everyone will get a taco except for my sister Tia, she will probably get a hamburger. Don't get me wrong, Terry's makes good hamburgers, but their tacos taste much better in my opinion. Tia just isn't a big taco fan.
Most of the time she would rather find an exit than eat a taco. But when she wants a taco, she gets really excited about it. She is like my dad. Dad doesn't want to eat tacos very often. But when he does, move out of his way because he will run faster than a cheetah to get a taco.
When we go to Terry's tonight, I will find us a table by the window. Terry's restaurant sits right next to a busy street and I like to watch different things that happen while we eat our tacos. I've watched people change their car tires, drive with towels on top of their car, and find a turtle in the grass.
I always look forward to being together with my family and eating at Terry's. It is fun.
Teaching Dreams
When I get older I want to be a teacher. It has to be the coolest job in the world. The trouble is that I want to teach every subject. There are so many things to teach about and I don't think schools will let teachers teach about everything.
So far my list of things I want to teach about include: Jupiter and planets, writing fairy tales, growing potatoes and tomatoes, playing tennis, boat safety, and working in a hospital. Last week our class learned about alligators - this made me want to teach about animals. Then this week, I have learned about tools and building and that makes me want to teach about construction.
My mom also asked me if I would like to learn to play the guitar a few days ago.
"Of course I do. I want to learn everything so I can teach anything," I said. I tell my parents about how cool teaching is all the time. They won't tell me, but I think they get tired hearing about all of the different things I want to teach about.
They tell me I should definitely become a teacher if I love it so much. My plan is to teach high school classes in six different subject areas. I am starting to prepare now by learning as much as I can. I read a ton. I do a lot of interviewing too. Asking people what they do has taught me so much about things I can teach.
Teacher Trouble
We had my teacher over for dinner on Saturday night. My mom said it was because we needed to make her our friend. But it was quite the disaster. Not quite as frightening as a tornado, but pretty close.
I took her coat and hat at the door and timidly showed her into the dining room to meet my dad, Tom. He stood up so quickly that he knocked his calculator and notebook off his lap and onto the carpet. He shook her hand and said, "Well now aren't you as pretty as a parrot. I'm sure my son is as bad as two - no ten, tigers in your classroom." And at that, I started choking on the peanuts I had taken from my pocket and stuffed in my mouth so I wouldn't have to talk.
I ran to the bathroom as quick as a cheetah and spit the peanuts into the tub. I was trying to wash them down with water, but I was still choking. There were tears in my eyes and my tummy started to turn. I turned around and spit the rest of the peanuts into the toilet. I quickly used some toothpaste to brush up and a tissue to wipe my face. I returned to the dining room and took my seat. Then the rest of the disaster happened.
My mom served tortillas filled with turkey, potatoes, lettuce, and butter. My teacher ate them with her tongue half-way out. I don't think she liked them. And for dessert we had what my mom calls, fruit tacos - fruit in a hard tortilla shell topped with tangerine syrup and fried in butter. They were actually pretty good. But on the last bite, my teacher turned green, swayed a little and fell on the floor.
We called the hospital and they came and got her. I took her coat and hat and laid them on top of her as they wheeled her out on a stretcher. I did not want anything left behind to remember this awful night when we had my teacher over for dinner.
---
This list of functional words was professionally selected to be the most useful for a child or adult who has difficulty with producing the "T" sound.
We encourage you to use this list when practicing at home.
Doing home practice will help your child make much faster progress toward correct production.
Speech-Language Pathologists (SLPs) are only able to see students/clients 30-60 mins (or less) per week.
This is not enough time for your child to overcome an articulation disorder with the "T" sound. But with high caseloads...
...it's all SLPs can do.
There's only so much time in the day.

Every day that your child goes without practice it becomes more and more difficult to correct an "T" error because he/she continues to say it incorrectly.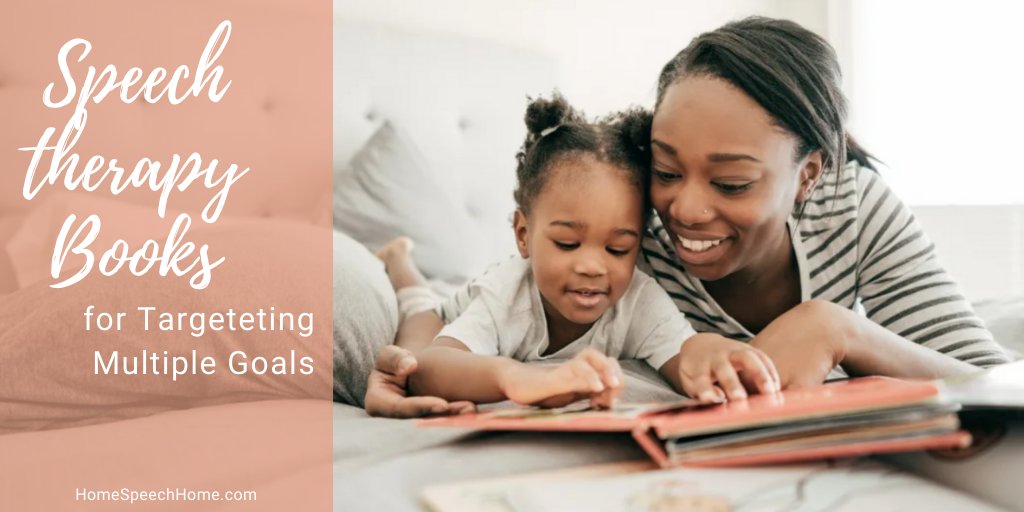 We know life is busy , but if you're reading this you're probably someone who cares about helping their loved one as much as you can.
Practice 5-10 minutes whenever you can, but try to do it on a consistent basis (daily).
Please, please, please use this list to practice.
It will be a great benefit to you and your loved one's progress.

Freebies, Activities, and Specials, Oh My!
Sign up for Terrific Therapy Activity Emails
Your information is 100% private & never shared.

---
---