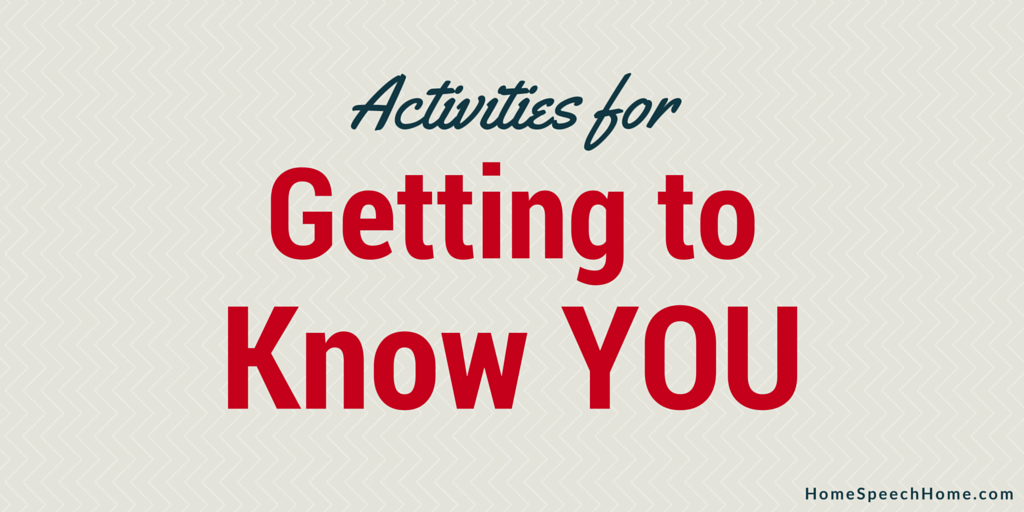 3 Speech Therapy Activities
for Getting to Know You
You may be gearing up for the new school year or you may have already begun. 
Either way...
Have you decided how you are going to get to know your students?
How will you get them talking so you can get a baseline on their speech and language skills?
How are you going to help your students remember their goals and why they are in therapy?
Here are a couple of ideas to get you started this year…
...and if you have any, holler at us!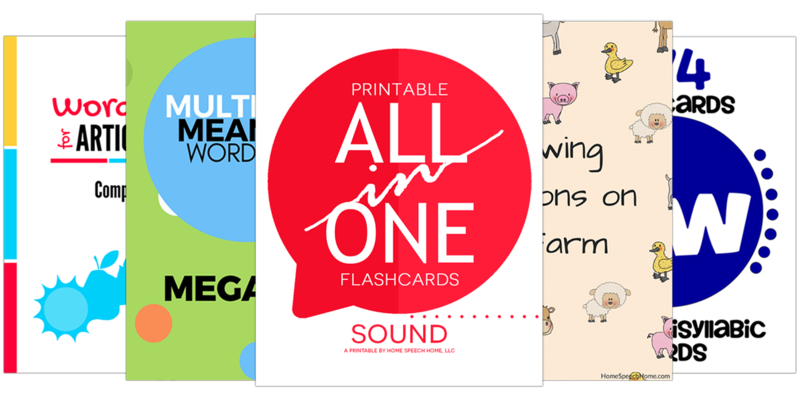 "Me in a Bag" Activity
---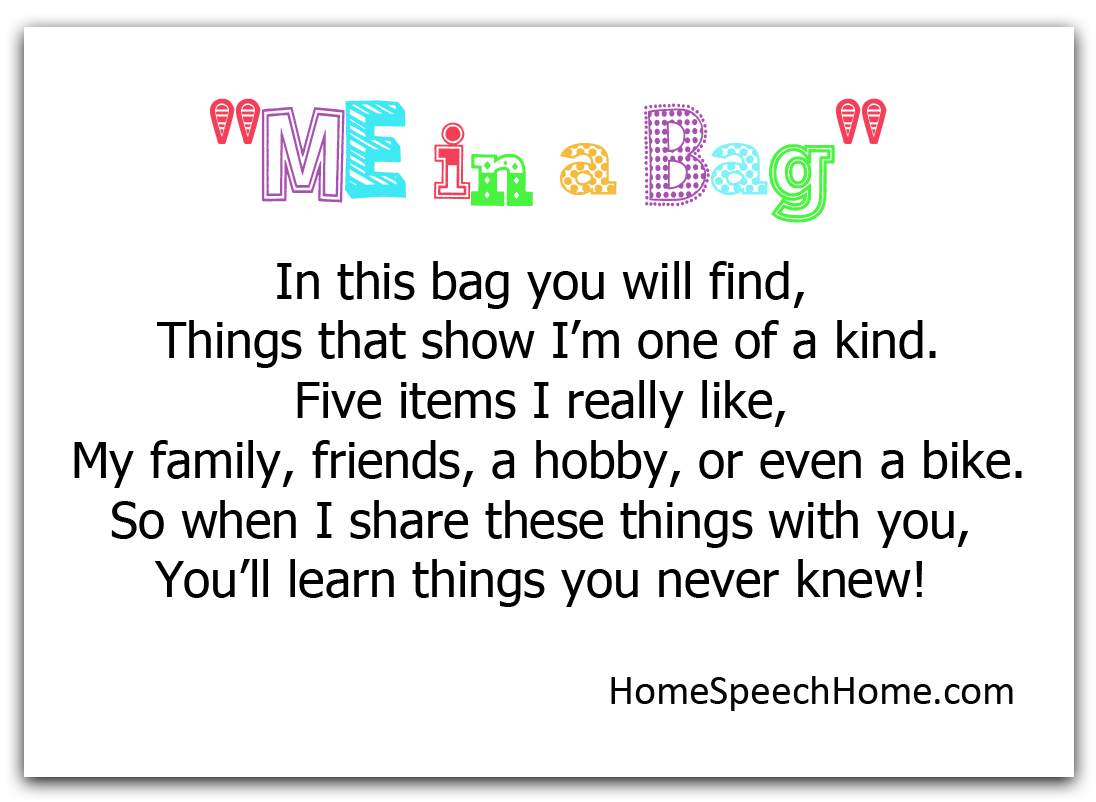 Give all of your students a paper bag with this cute poem on it (free download). All you have to do is cut (if you have time, plain bags are great too).
Share your "Me" bag and talk about how each item represents you before explaining the activity.
Just to give you an idea, the last time I did this I included soap (love bubble baths), a mini guitar (like to sing/play music), picture of my family (obvious), a spaghetti noodle (love spaghetti), and tape (give me some tape and cardboard and I'll make you anything).
Have the students take their bags home to fill and decorate.
Then have them take turns talking about their "Me" bags during speech.
You can stretch this out over a few weeks to use as reinforcement or just do them all in one session. 
You and the students will have so much fun learning about each other and getting a moment in the spotlight. It will help set the tone of acceptance and creativity in your class for the rest of the year.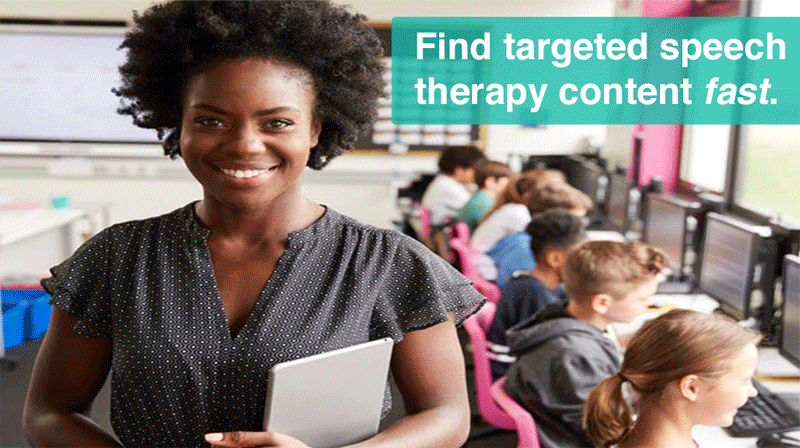 "Getting to Know You" Worksheet
---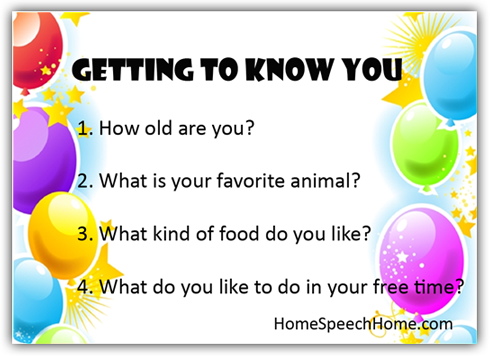 Luke put
this worksheet
(
free download
) together to get to know some of his students at a detention center.
I really, *really, like it because
it asks if the student thinks he/she needs speech therapy
and what would help him/her the most in therapy.
This helps the student
learn the purpose and goals of speech therapy
right from the start. You could print these out and have the students complete them the first day.
This would give you time to have an
individual conversation
with each of them about his/her goals and purpose of being there.
The worksheet also has the student create a question that he/she could ask to get to know someone else so you can incorporate this into the session as well.
"Conversation Starters" Game
---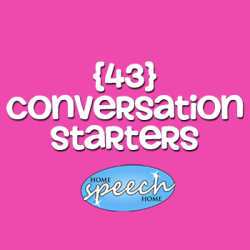 Print out the
43 conversation starters
from our
free word lists page
and cut them into individual strips of paper.
Hang them from paperclips strung from the ceiling
so the students have to jump to get one.
Just kidding
, but you can if you want!
Luke actually did this during grad school with one of his very active clients.
My
craziest idea
in grad school was to stick cards all around the room using sticky tack, turn the lights off, and give the child a flashlight to find the words and say them.
Needless to say, both ideas worked very well!

Another idea
is to hide the slips of paper around the room (let the kids do it if you want) and work on prepositions, following directions, and social skills all at the same time.
Give directions or have a child direct another child to find a hidden question and answer it.
If you're
not up for that much preparation
time (hint: we haven't done the first two since grad school either), just put them in a bag or box and take turns answering questions.
You could either
have everyone answer their own question
from the bag or choose someone to answer the question before they pick it out of the bag.
Then have him/her ask the question to work on some social skills too.
And for even
less preparation time
, just get our
Word Vault App
where the conversation starters are
listed on your ipad or iphone
to be
used at the touch of your finger
.
It is just
one of the many word lists included in the app
so you
don't have to use your time on prep
or carrying and finding supplies for each activity.
We hope these ideas
inspire you
.
Let's
kick the school year off to a great start together
.
*Poem courtesy of http://24-7teacher.blogspot.com/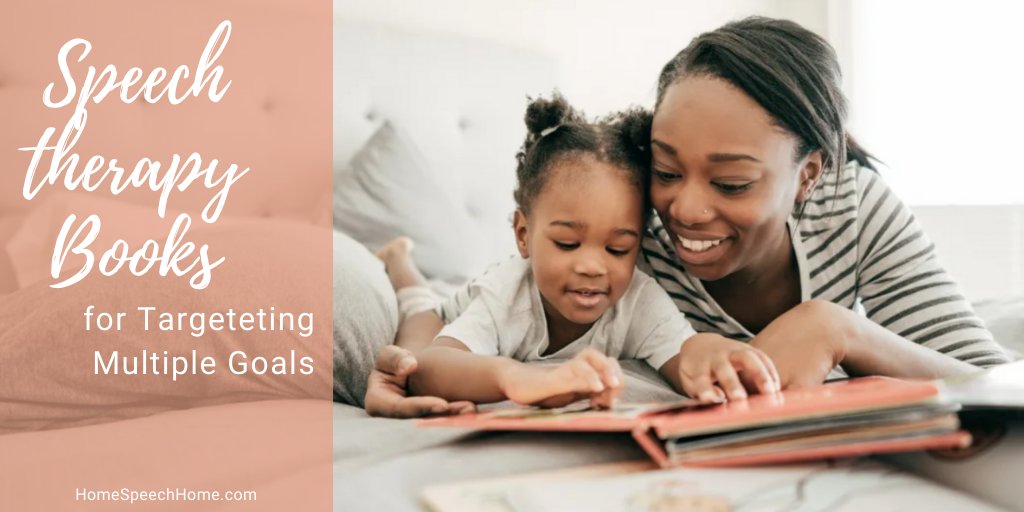 Freebies, Activities, and Specials, Oh My!
Sign up for Terrific Therapy Activity Emails
Your information is 100% private & never shared.

---
---