Looking For Speech Therapy Ideas? Want Simple Information
To Help You At Home?
5 Free Videos About Teaching the "S", "K", or "G" Sounds
Home speech therapy ideas...simple information? We've got you covered.

Are you concerned about how to improve communication skills?
We
give you
detailed, easy to understand information about:
speech and language development


child speech and language disorders


adult speech and language disorders
We
provide you
with:
home therapy ideas for a variety of disorders


forums to communicate with SLPs and each other


printable and useable resources for parents, caregivers, and SLPs

Watch Demo of the New Phonological Process Finder App
*FYI
Our content follows the DRESS Principle...
We make it long enough to cover the subject
but short enough to keep it interesting.
We
offer
you a
speech and language screener
to help you better identify and understand what type of communication disorder your loved one may have.
We
teach
you proven therapy methods and techniques in plain terms so you will enhance speech therapy.
Combine our speech therapy ideas with knowledge and direction and PRESTO!
Children and adults with therapy needs will
get more complete speech therapy at home
- the most natural environment.
You
COULD
spend hours searching the Internet to find simplified content about speech therapy ideas, disorders, and resources, but now...
...you don't have to.

My wife and I
know what that's like because we have done it ourselves
.
We are both Speech-Language Pathologists and the "golden question" people always ask us is...
"What can I do to help at home?"
You've thought about it...why not start seeing private clients?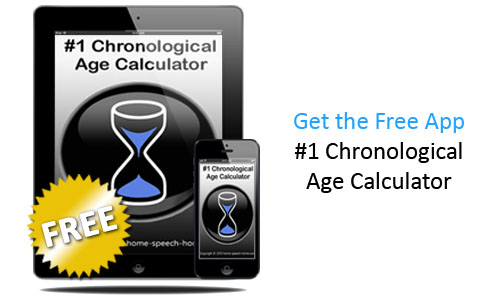 The
American Speech Language Hearing Association (ASHA)
says… "Individuals shall honor their responsibility to the public by promoting public understanding of the professions, by supporting the development of services designed
to fulfill the unmet needs of the public
…"
(read Code of Ethics)
A
certified Speech-Language Pathologist
is always the best choice for anyone seeking speech language therapy. But a shortage of SLPs and/or money can make this choice difficult and even impossible.
So... WHY would you want to do speech therapy at home?
to get faster results


if you don't want your child pulled out of class


to continue over a school break


to get a head start while on a waiting list


when you're still worried after talking to the doctor


when therapy costs too much


if therapy is unavailable in your area


if you home school


if you don't have transportation


if you want to maintain skills after therapy is over


to boost general communication skills

18 Things to Know When SLP Job Hunting - Free Guide
Table of Contents
---
How To Improve Communication Skills With Your Children
How to improve communication skills with your child at home? Read our list of tips and strategies to develop better speech and langauge skills.


Speech Language Screening Tests Online! Get Excellent Feedback
Speech language screening - If you're worried about your child's communication skills, use our online screener tools to see how concerned you should be.


Speech Therapy Materials for Home Will Help Maximize Progress
Speech therapy materials for home use will give you the confidence to know you are doing everything to enhance therapy communication skills at home.


Speech and Language Milestones 4-5 years - Everything You Need To Know
Speech And Language Milestones 8-9 Years - Everything You Need To Know
Phonological Processes Are Different From Articulation Disorders
Phonological processes are patterns of errors children use when trying to talk like adults. Don't be fooled, they aren't just articulation errors.


Stuttering, Everything You Need To Know in Simple Terms
Stuttering affects more than 3 million people in the world. Get simple, detailed information about this disorder and how you can help at home.


The Speech Language Pathologist, What Do They Really Do?
A Speech Language Pathologist - find out what do they do, where they work, and who they work with.


SLP Resources That You Want, Right Now
SLP resources - the best ones for speech pathologists. We hope these will lighten your load, make your job easier, and help you see more progress.


Meet The SLPs From Home Speech Home
The SLPs from Home Speech Home are constantly working to bring you simplified home speech therapy ideas and materials.


Press about Home Speech Home
Check out who has mentioned Home Speech Home and what they are saying about us.


Privacy Policy
Privacy Policy for Home-Speech-Home.com


Terms and Conditions
Terms and Conditions of Home-Speech-Home.com


Speech Therapy Ideas Blog
The Speech Therapy Ideas Blog helps you stay fresh with everything that is new on our site.